Freedom For The Chronically Ill
As we celebrate our nation's independence, I realize that freedom means many different things for different people. Some dwell significantly on our soldiers who have secured our freedoms since 1776 (the Revolutionary War actually started in 1775). Others may dwell on the freedoms themselves, freedom of speech, freedom to assemble, freedom of religion, and so forth. For me the freedom of religion is my most cherished freedom because I know that many of my brothers and sisters in Christ around the world do not enjoy such freedom. I try to not take it for granted.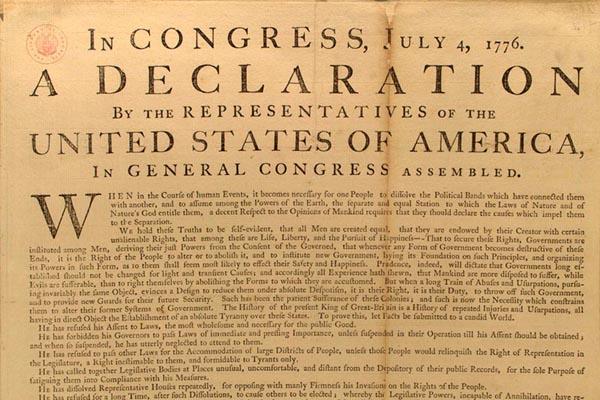 I often hear people who suffer from chronic illness express sentiments of being trapped in their bodies. That got me to thinking about what freedom means for those who are hurting constantly. You cannot escape your pain and you cannot escape your body. You manage as best you can, but in a very significant way you long for freedom from your illness.
Some have tried to escape their pain by taking their own life. That's not freedom, however. That is surrender. Now I know that many good people have become overwhelmed by their own pain and took their lives. I do not have an ounce of judgment for them. But neither do I want to give any credence to the idea that suicide or euthanasia purchases freedom. Instead such irreversible actions just pass down your pain to those who survive you in the form of crippling grief. It is one of Satan's greatest lies that death itself is freedom.
In the Bible, death is our enemy. Christ defeated death in the resurrection. Those who belong to Christ share in his victory (1 Cor. 15). Christians are now free from the fear of death (Heb. 2:15). Christians do not defeat death by embracing it, but sharing in Christ's victory over it.
The Bible is an eschatological book. Eschatology means "last things," but the entire Bible looks toward a horizon where everything will be as it should be. Such an aspiration is a concession that things are not as they should be right now. If they were, you would not be sick. You would not be dying. To achieve this aspiration, God personally came to earth and suffered in the person of Jesus Christ so that he could be risen from the dead and ascend back to the side of his Father, forever securing his victory over sin and death and ours.
Our freedom from pain and suffering does not come through our death, but through his. While it is true that death can be a relief from suffering, that is only true due to the hope we have in Christ. This victory produces a whole new eschatological reality.
"Then I saw a new heaven and a new earth, for the first heaven and the first earth had passed away, and the sea was no more. 2 And I saw the holy city, new Jerusalem, coming down out of heaven from God, prepared as a bride adorned for her husband. 3 And I heard a loud voice from the throne saying, "Behold, the dwelling place of God is with man. He will dwell with them, and they will be his people, and God himself will be with them as their God. 4 He will wipe away every tear from their eyes, and death shall be no more, neither shall there be mourning, nor crying, nor pain anymore, for the former things have passed away." (Rev. 21:1-4).
Sometimes freedom cannot be gained through a declaration–Even after the Declaration of Independence, the war raged on until 1783–but has to be waited on patiently. The Israelites were in Egypt for 400 years before God freed them through Moses. One day we will have our freedom from this body of pain and suffering. One day God will give us a new immortal body that will never suffer or die. One day we will have our freedom and it will never be lost again!
Stay Connected
Encouraging articles and podcast episodes in your inbox, once per week.